4.3.06





: Interview with Stelarc
Paolo Atzori and Kirk Woolford
Academy of Media Arts, Cologne, Germany
Stelarc is an Australian performance artist, born in Limassol, island of Cyprus. Stelarc moved to Australia, where he studied Arts and Craft at T.S.T.C., Art and Technology at CAUTECH and M.R.I.T., Melbourne University. He taught Art and Sociology at Yokohama International School and Sculpture and Drawing at Ballarat University College.
Stelarc has been extending his body through performances since the late 1960s. His performances include attaching a "Third Hand" to his body, extending himself into virtual space with a "Virtual Hand", and over 25 "suspension" events where he hung his entire body from hooks piercing his skin. Stelarc's artistic strategy revolves around the idea of "enhancing the body" both in a physical and technical manner. It originates as a polarism between the "primal desire" to defeat the force of gravity with primitive rituals and a low- tech and the hi-tech performance with the third arm and the related cybersystem. His intention in both cases is to "express an idea with his direct experience."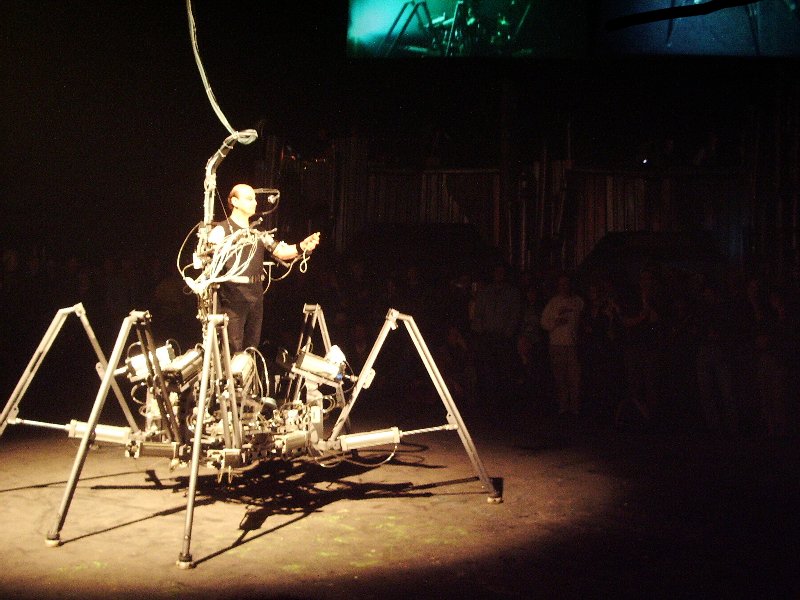 For Stelarc, "Electronic space becomes a medium of action rather than information".
http://www.stanford.edu/dept/HPS/stelarc/a29-extended_body.html